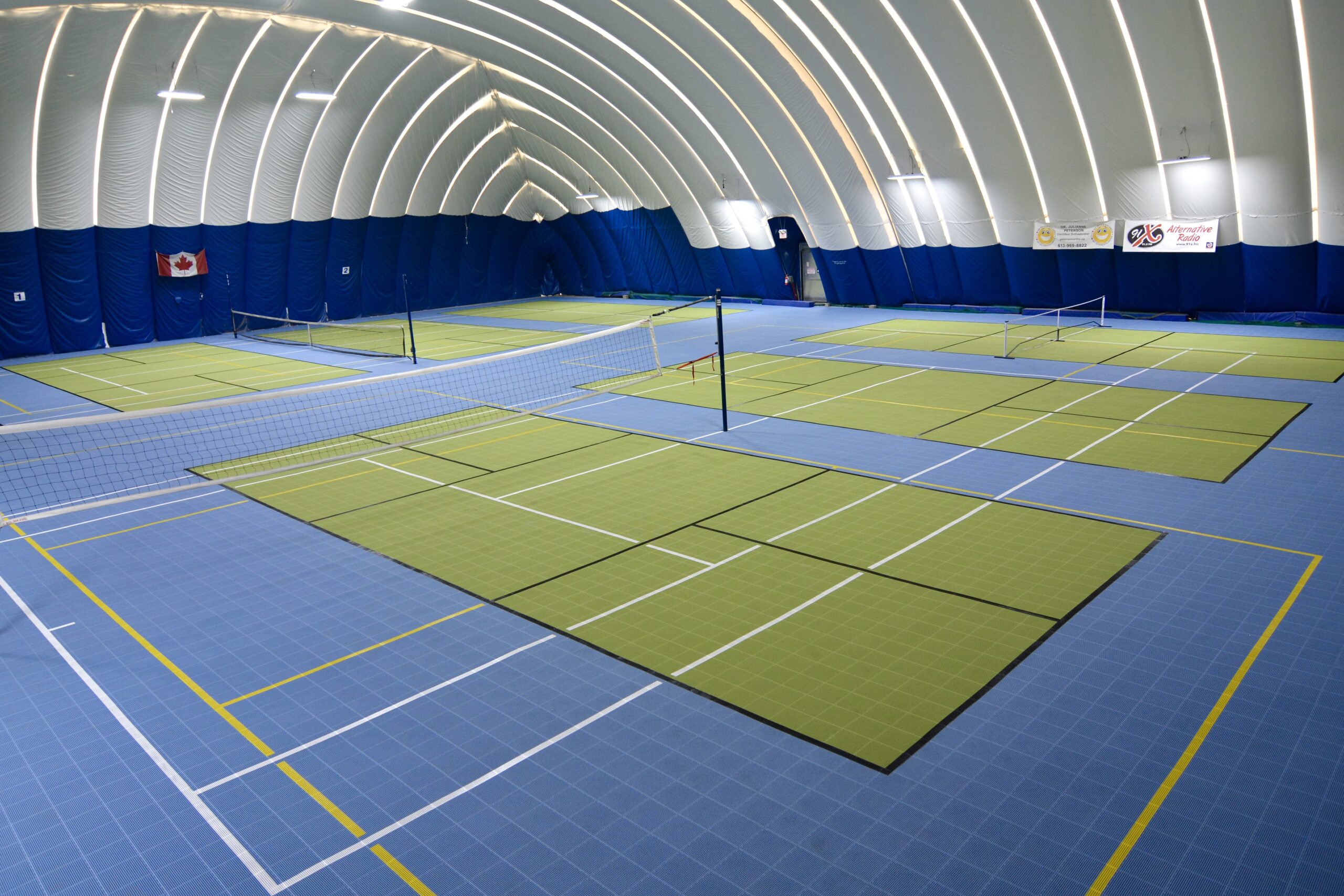 ALL BOOKINGS ARE 55 MINUTES LONG
(please warm up and tear down within this timeframe)
Open since September 2009, the Loyalist Sports Dome is located on the spacious Loyalist College campus, along Wallbridge-Loyalist Road on the western edge of the City of Belleville.
This 39,600 square foot temperature controlled air-supported structure features a FIFA and Ontario Soccer Association approved Artificial Turf Pitch, 7 Pickleball Сourts, 3 regulation sized Volleyball Courts, 2 regulation sized Tennis Courts.
Our facilities can be booked for:
Soccer ~ Flag Football ~ Football ~ Rugby ~ Ultimate Frisbee ~ Baseball ~ Lacrosse ~ Golf ~ Tennis ~ Pickleball ~ Volleyball ~ Cricket ~ Ball Hockey ~ Futsal ~ Dodgeball ~ Archery ~ Bubble Soccer ~ Field Hockey ~ Handball ~ Badminton ~ Birthday Parties ~ And more!
The Loyalist Sports Dome is also home to the region's largest Indoor golf driving range.
For the convenience of facility users, the attached clubhouse has change rooms, washrooms, and a vending machine.